Infomation
⦁ Reservation You can book up to one month in advance.
Check-in: 16:00-20:00 / Check-out: 10:00
⦁ Payment
Please pay in cash when you check in. We are unable to reimburse cancellation fees. It is strictly prohibited to no-show without permission.
⦁ There is no curfew
The key for the 2nd floor entrance is provided at check-in. If you use the 2nd floor entrance, please ensure to lock the door after you.
⦁ Wifi connection
There is no charge to use the wifi. We will tell you the password at reception. Free internet is provided. Televisions are not provided.
⦁ Parking There are 7 carpark spaces available provided on a first-come-first-served basis.
⦁ Amenities
Shampoo, conditioner, body soap and a rental towel are provided in the shower room.You can rent a bath towel and pyjamas or bring your own.
⦁ Misc.
Free breakfast is provided (coffee, bread, etc.)
Free bike rental (limited availability)
Free car rental (1 car available for up to 1 hour, gas fee must be paid for)
---
■Room Facilities■
Communal kitchen (cooking equipment, ingredients and refridgerator)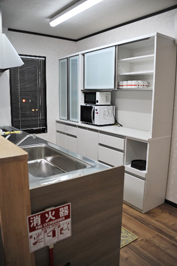 Communal bathroom shower (bathtub: 300 yen per use)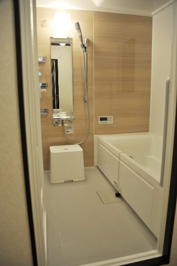 Communal toilet (in two locations, western style washlet toilets)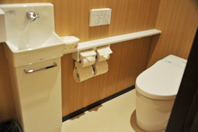 Communal washroom (in two locations, hairdryer available)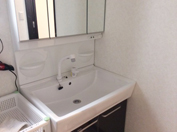 Automatic washer/dryer (300 yen per use)
---
Lodging Fees
Basic fees. Per person, per night. (meals not included)
3,500 yen (male and female separate dormitories)
---
Reservation Guide
| Room | Room reservation fee | per person |
| --- | --- | --- |
| Room 1 (Japanese style, up to 4 people) | 10,000 yen | 4 people staying overnight: 2500 yen each |
| Room 2 (Western style, up to 2 people) | 6,500 yen | 2 people staying overnight: 3,250 yen each |
| Room 3 (Western style, up to 4 people) | 12,000yen | Good for families! 3,000 yen each |
---
Nationally Specified Important Cultural Asset of Folk Culture;
Bichuu Kagura
Personal experience opportunities, public performances and public rehearsals.
What is Bichū Kagura?
Bichū Kagura was created in the Edo period by Nishibayashi Kokyō who was a Japanese scholar in Kyoto. Bichū Kagura synchronises various indigenous dances, incorporating aspects of Japanese art such as kabuki, noh and kyōgen. The script of Bichū Kagura is based upon Japan's oldest scriptures, Kojiki and Nihon Shoki.
Bichū Kagura public performance
Please book in advance.
Reservation telephone number: 090-1330-3848
Once a month. Participation fee 1500 yen per person (1 drink included)
The first Saturday of the month 7pm or Sunday afternoons 1pm.
Performance time and explanation, approx. 2 hours.
Bichū Kagura public rehearsal
Once a month. Participation fee 500 yen per person (1 drink included)
The second Tuesday of the month 7pm. You can also participate in the rehearsals!